Telemedicine: Talk to Our Physician Online
Our physician is available via telemedicine visits so you can continue to get the care you need during this difficult time.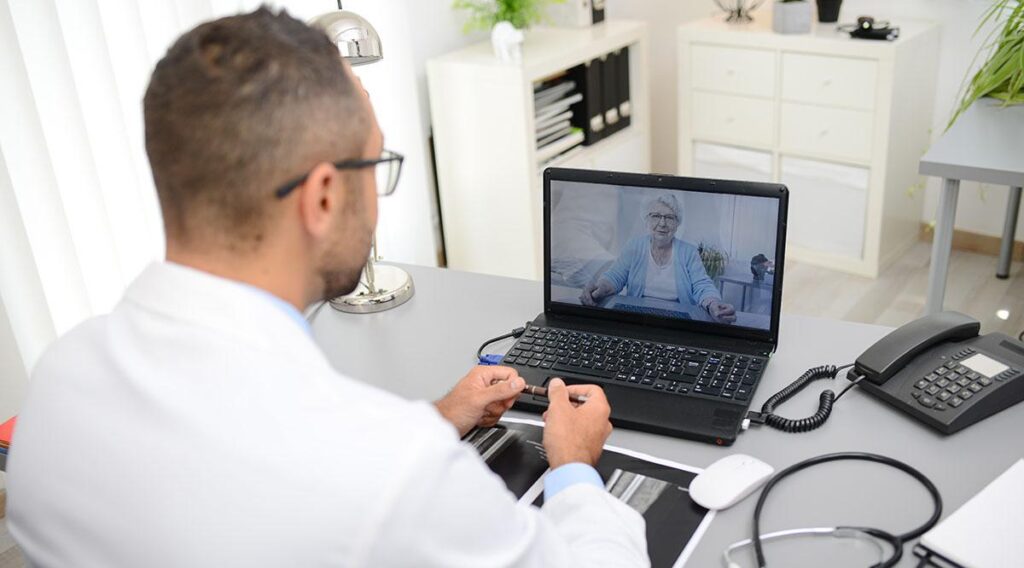 Effective Online Virtual Care
Our pain physician is available to provide exceptional medical care through virtual online visits. Our program gives patients face to face, real-time access to a physician who can help them with a variety of pain-related conditions, including: 
New or chronic pain either from injury or overuse (see our conditions treated page here).
First-time appointments for those with pain needs 
Follow-up appointments to continue treatment plans    
People looking for alternatives to surgery or for a less invasive solution 
What to Expect of Your Virtual Doctor Visit?
Virtual online visits are very similar to a typical office visit. However, the physical office is replaced with telecommunication technology in the form of a video call. It's a simple 3-step process: 
Your online doctor appointment is scheduled directly with Bay State Pain Associates physician's office. You'll then receive confirmation of your appointment with a link to your virtual doctor's office. Make sure you mark your calendar!  

You'll be directed to complete a self-exam and patient history form which you'll submit through a secure web portal. Your doctor will review the information with you in greater detail during your appointment.  

In the day and time of your appointment, you'll be greeted by either a medical assistant or staff member and then meet with your doctor. Since screens are two-way you can share and discuss diagnosis, imaging, medication, treatment options, and more.   
Is it Covered by Insurance?
Insurance now covers these types of virtual doctor exams during the crisis. Once you are connected with your Bay State Pain Associates physician's office you can discuss your specific insurance coverage.
What Do I Need?
There is no special equipment required; you just need:  
A home computer, tablet, or smart phone   

An internet connection  

Patient medical history and exam paperwork submitted via a Bay State Pain Associates Telehealth website
How Do I Schedule a Telemedicine Appointment?
It's easy! Simply call your Regenerative Medicine Consultant at (508) 4362555 or fill out an appointment request below.
We look forward to hearing from you and helping you continue your journey to better health.