Pain Treatment | Procedures
Platelet Rich Plasma PRP Injections - Bay State Pain Associates - Massachusetts MA
Looking for PRP Injections in Norfolk and Bridgewater, Massachusetts? Bay State Pain Management Provides Regenerative Non-Surgical PRP (platelet-rich plasma) Treatment for Spine, Joint, Back Pain & Other Types of Pain Conditions.
Platelet Rich Plasma Therapy Dedham, Boston, Westbridgewater MA
PRP (Platelet-Rich Plasma) injections are a remarkable options for patients  seeking to decrease their chronic pain without surgery.
PRP injections have been thoroughly studied and are safe, effective and minimally invasive. Every patient will supply the blood for their own Platelet-Rich Plasma injections, which means there is no risk of having an allergic reaction. The centrifuge process, which is the process that our expert doctors need to perform for separating blood cells and platelets, will take about a half an hour. Once prepared, the injections themselves are minimally painful, and those who happen to experience any discomfort preceding the procedure, can generally expect the pain to dissipate within a few days' time.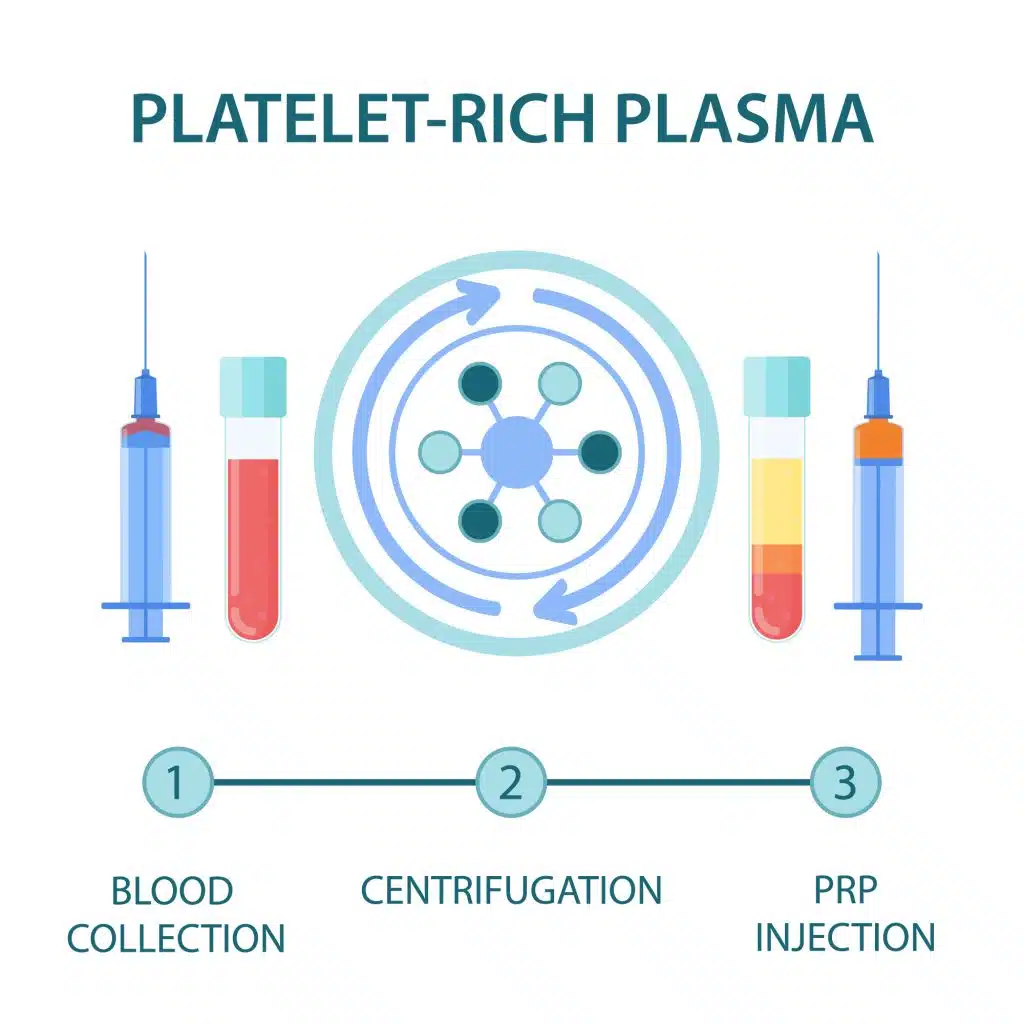 Does platelet-rich plasma therapy work?
Platelet-Rich Plasma (PRP) Injections Near me | PRP Doctor
A "PRP treatment near me" is one the biggest searches online. PRP works wonders to help joints, ligaments, and bones heal. Over time, the medical community found that it was also effective in promoting growth.
Platelet Rich Plasma uses concentrated amounts of a your own platelets for restorative medicine.
The blood contains plasma which carries the red blood cells, white blood cells, and platelets through the body.
Platelets are responsible for blood clots and healing as they contain stem cells.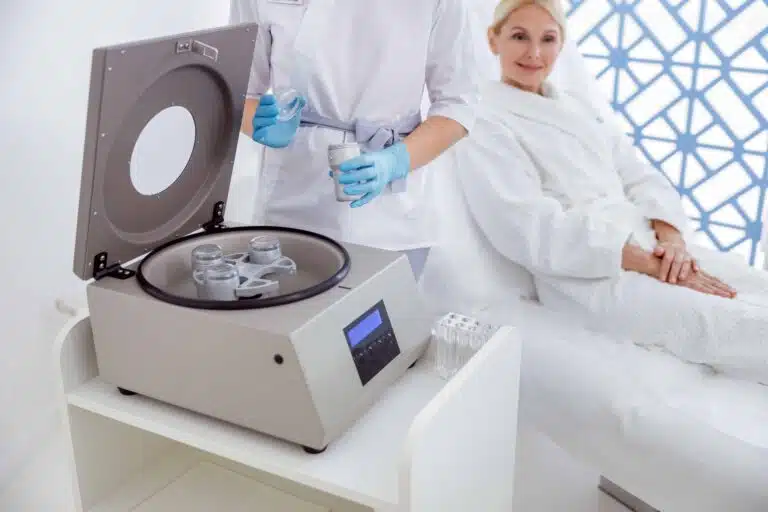 Platelet Rich Plasma Injection Therapy
– Platelet Rich Plasma is prepared by centrifuging a small amount of a patient's blood to obtain a platelet-rich sample.
– The platelets are activated and then injected under ultrasound or X-ray guidance. In most cases, the treatment can be completed in one session.
– Course of PRP may be required, safely injected depending upon the response to the therapy and our pain specialist indications.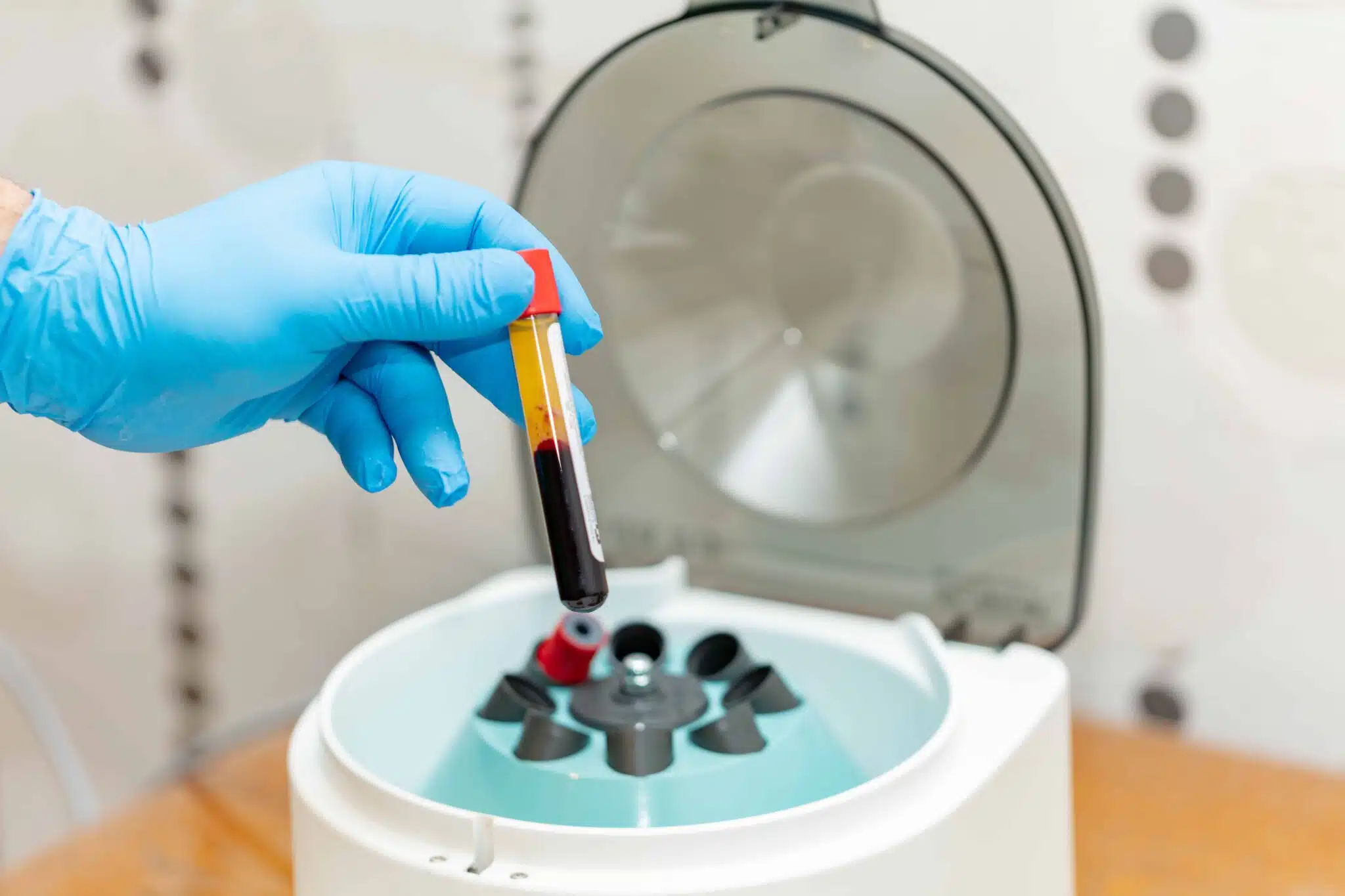 We use light activation on our Platelet Rich Plasma. Light activation, which is also known as photomodulation or photoactivation, is thought to stimulate the growth factors within the platelet rich plasma in living cells.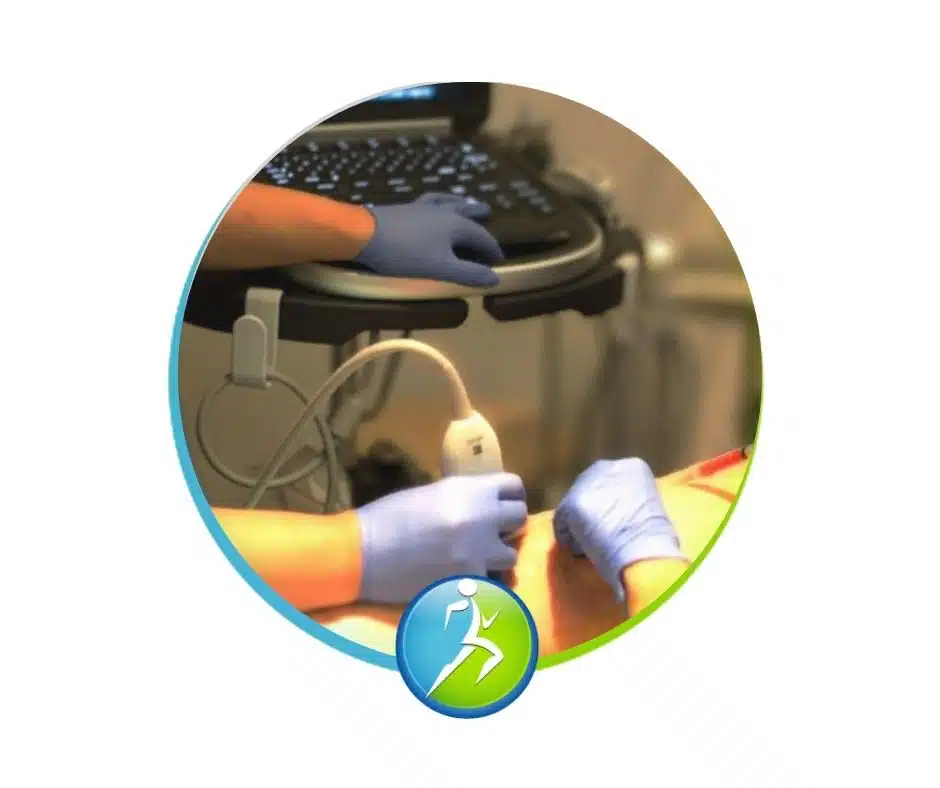 ULTRASOUND OR X-RAY GUIDANCE
We use ultrasound guidance or x-ray fluoroscopy to increase the precision and accuracy of Platelet Rich Plasma administration and decrease the likelihood of complications.
What is Platelet-Rich Plasma (PRP)?
PRP is a concentrated preparation of platelets and growth factors and it is taken from the patient's own blood. It is used to treat a variety of soft tissue and joint disorders by promoting the healing process.
PRP has showed to reduce pain in people who have tendonitis or chronic tendinosis conditions such as tennis elbow or golfer's elbow. 
5 BENEFITS OF PRP THERAPY
PRP therapy is one of the cutting-edge pain management approaches today. It has significantly enhanced the healing process for most musculoskeletal injuries and other soft tissue damages.
Here are 5 benefits of PRP therapy:
1 HELPS HEAL SEVERAL CASES OF SPINE INJURIES
PRP therapy provides relief to those who are suffering from trauma and other spine-related injuries. Spine injuries may affect joints, tendons, ligaments, muscles and other soft tissues of the body. 
Muscle injuries happen when the force against the muscle is so great that the tissue begins to tear. Ligaments, on the other hand, take time and are difficult to heal. 
This makes PRP therapy an appealing option to help athletes in their healing process from sports injuries. This approach aims to restore the functionality and mobility of the injured joint or muscle.
2 PROVIDES SYMPTOMATIC RELIEF FOR KNEE OSTEOARTHRITIS
One of the most common findings in osteoarthritis is the severe reduction of hyaluronic acid. Hyaluronic acid is responsible for lubricating and cushioning the joints to keep them working smoothly.
Osteoarthritis patients who are suffering from severe knee pain can greatly benefit from PRP therapy. PRP therapy helps restore hyaluronic acid concentration in the knees due to synovial fibroblast and hepatocyte growth factors in the platelet substance. Thus, reversing joint damage and eliminating disease progression.
3 EFFECTIVELY HEALS AND REDUCES INFLAMMATION
The human anatomy is a complex structure. It may take time to heal when a muscle, joint, ligament or any part of the body is injured. In most cases, depending on the severity of the injury, healing may take months or years even.
PRP therapy is an advanced technique that provides a fast, safe and effective healing process. This pain management approach also effectively reduces inflammation and swelling.
4 SIMPLE AND MINIMALLY INVASIVE INTERVENTION
The PRP therapy procedure starts with collecting blood samples from the patient. The blood is then processed for concentration. The aim is to produce a substance that contains the needed ingredients and growth factors specific for the patient's injury or condition.
The derived substance is then injected into the affected area. This procedure can also reduce the need for surgery.
5 POSES LASTING RELIEF FOR LOW BACK PAIN
In the 2015 report published in Epoch Times, PRP therapy was found to help chronic back pain, which is very difficult to treat. PRP therapy can help reduce back pain by improving structural elements such as ligaments, discs, and joints.
These are just 5 of the many benefits of PRP therapy. This treatment can help boost the healing process of a wide variety of musculoskeletal pain and injuries by using natural protein and "growth factors" found in the platelet.
PRP Injections Specialist Near Me - Bay State Pain Associates
Activate your body's natural healing with your platelet
Frequently Asked questions at our clinics for PRP injections:
How is PRP Obtained & Administered?
During an office visit, one of our medical professionals will take some samples of the patients' own blood. The blood will be specially prepared in a centrifuge where the healing factors in the blood are extracted and then injected into the injured area under an ultrasound-guidance procedure.
How Does PRP Work?
Healing wounds is a very complex process and it involves multiple steps. PRP (Platelet-Rich Plasma) stimulates, or promotes, the natural healing process by creating a controlled, inflammatory response. PRP injections have also been shown to improve a persons' chronic joint pain and their arthritis.
Is the Procedure Safe?
Yes. Since the patient's own blood is always used, there is no risk of contracting a transferrable disease. Effects of the procedure are no different from those of a routine blood draw. Side effects are very rare and temporary if you do happen to have any. Patients have claimed to have some minor pain at the injection site.
What Conditions Can be Treated with PRP Injections?
There is various tendon, ligament, muscle and joint or cartilage injuries that can be treated with PRP. Platelet-Rich Plasma Injections are a safe option for patients whose bodies have not responded to proper physical therapy or any other non-surgical treatments, like cortisone injections.
Are the Injections Effective?
Many studies on PRP Injections and other regenerative medicine therapies show to achieve significant reductions in chronic pain and improvements in bodily function. There are many testimonies about PRP injection therapy benefits that have been reported. Results vary from person to person, and there are some patients who do not see or experience significant improvement.
Do I Have to Qualify to Receive the Treatments?
Yes. Our expert doctor will work with you to figure out if you are physically capable to receiving PRP Injections. Patients with certain medical conditions may be ineligible for the injections. Problems like low platelet count or platelet dysfunction, active infections or fever, anemia, and certain cancers may restrict a person from qualifying.
Is PRP Covered by Insurance?
Currently Platelet-Rich Plasma Injections are not covered by most insurances. If you are interested in learning more about this procedure or pricing, please us today at one of our pain management locations.
How Long Before I Feel Better?
Chronic pain and bodily function typically improve within a few weeks' time. This can also depend on the underlying problem or injury. One treatment is often all that is required to start seeing results. However, there are time when a 2nd or 3rd injection is performed anywhere between 6-12 weeks after the first initial injection. This is also depending on the underlying condition and the patient's response to the first injection.
How Long Will My Appointment Last?
Plan to be at our clinic for about 60 minutes from start to finish. Patients are able to drive themselves home after the procedure, however alternate transportation might be necessary or recommended, depending on the area that the procedure is performed.
PRP Injections doctors & clinics in Massachusetts, USA
If you're suffering from joint pain, back or shoulder pain, arthritis, or discomfort from an injury, joint overuse, or inflammation, this treatment may be an excellent option for you. At Bay State Pain Associates, we offer the latest innovations, techniques, and therapies in the field of joint pain treatment for healing the body and getting it back to where you want it to be. Visit one of our clinic in West Bridgewater, MA
We treat conditions such as joint pain, arthritis, back discomfort, strained muscles, and inflammation by replacing the damaged organs or tissue with PRP (platelet-rich plasma) therapy or other treatments. With the potential to restore damaged tissues and organs, this treatment can heal and transform, changing lives for the better and improving an individual's quality of life. 
PRP THERAPY
Similar to joint pain therapy, PRP uses the patient's own platelet-rich plasma to help damaged tissues repair and heal themselves. Once blood is taken from the patient, the platelet-rich plasma is then separated from the red blood cells. The concentrated plasma is then placed into a syringe and injected into the damaged area. This is an excellent option for joint pain, torn muscles, ligaments, and arthritis because the growth factors within the plasma kick-start the repair of torn cartilage that cushions the joints, torn tendons, and damaged nerves. The result is better mobility and pain-free movement.