Thankful Message for Our Patients on

Thanksgiving holiday
Happy Thanksgiving, Every day we renew our pledge to put our patients first and strive for excellence in everything we do.  We want to let you know we are so thankful for each and every one of our patients both past and current. We are privileged to be your trusted pain clinic provider. We are so happy to be able to help many people improve their daily lives and their health with Bay State Pain Associates.
This holiday focuses on gratitude and being thankful. Did you know that people that regularly are thankful are also healthier? An "attitude of gratitude" can provide many health benefits.
According to Robert Emmons, a psychology professor at UC Davis, grateful people are more likely to do the following.
- Take better care of themselves mentally and physically.
- Engage in protective health and maintenance.
- Get regular exercise.
- Eat a healthier diet.
- Have improved mental alertness.
- Feel happier.
- Have a strong immune system.
- Be optimistic about the future.
- Cope with daily challenges well.
These benefits should make anyone want to try living a life of gratitude!  
Source: Healthline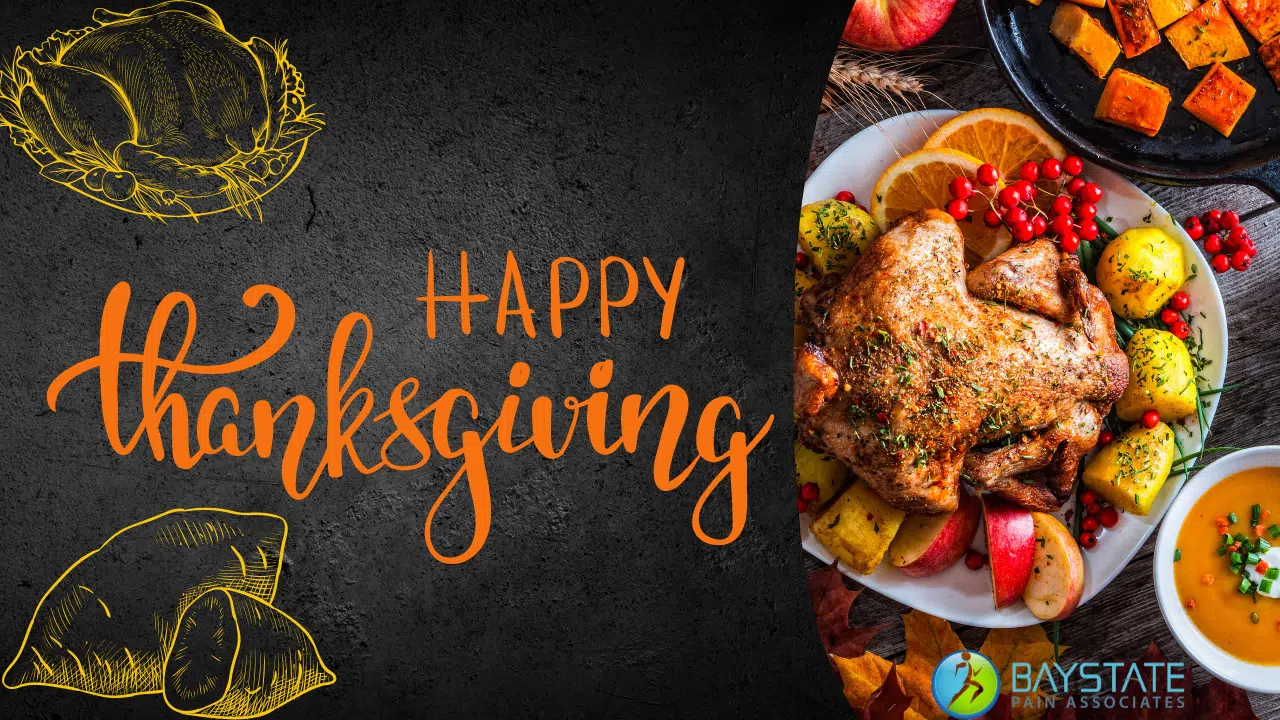 Pain Management Specialist
Dr Algendy has 28 years of experience in Pain Management and is board certified in Anesthesiology and in Pain Medicine.
Dr. Algendy had his residency in Anesthesia and Pain management at University of Miami Jackson Memorial Medical Center.
He had his fellowship training at , New York Prespyterian Hospital, Cornell University, Colombia University, Memorial Sloan-Kettering Cancer Center, and the Hospital for Special Surgery in New York.
His special interests include: Minimally invasive spine techniques, Spinal cord stimulation treatment, Percutaneous disc decompression, endoscopic diskectomy for bulging disc disease. 
Dr. Algendy has extensive experience in: