Bay State Pain Management offers a friendly and caring environment for patients. Request a visit for expert pain care today.
Welcome to Bay State Pain associates, located at West Bridgewater, MA. We welcome our visitors into an enviroment that supports help experience of health for people. 
Our scheduling coordinator will serve as your concierge through your streamlined patient experience at Bay State Pain associates.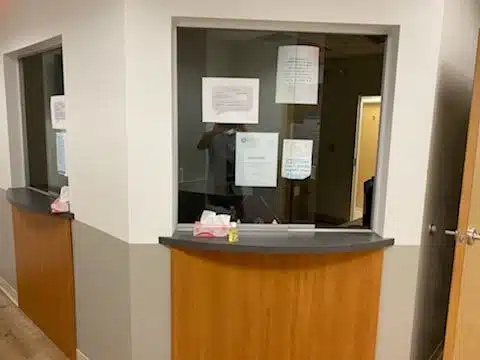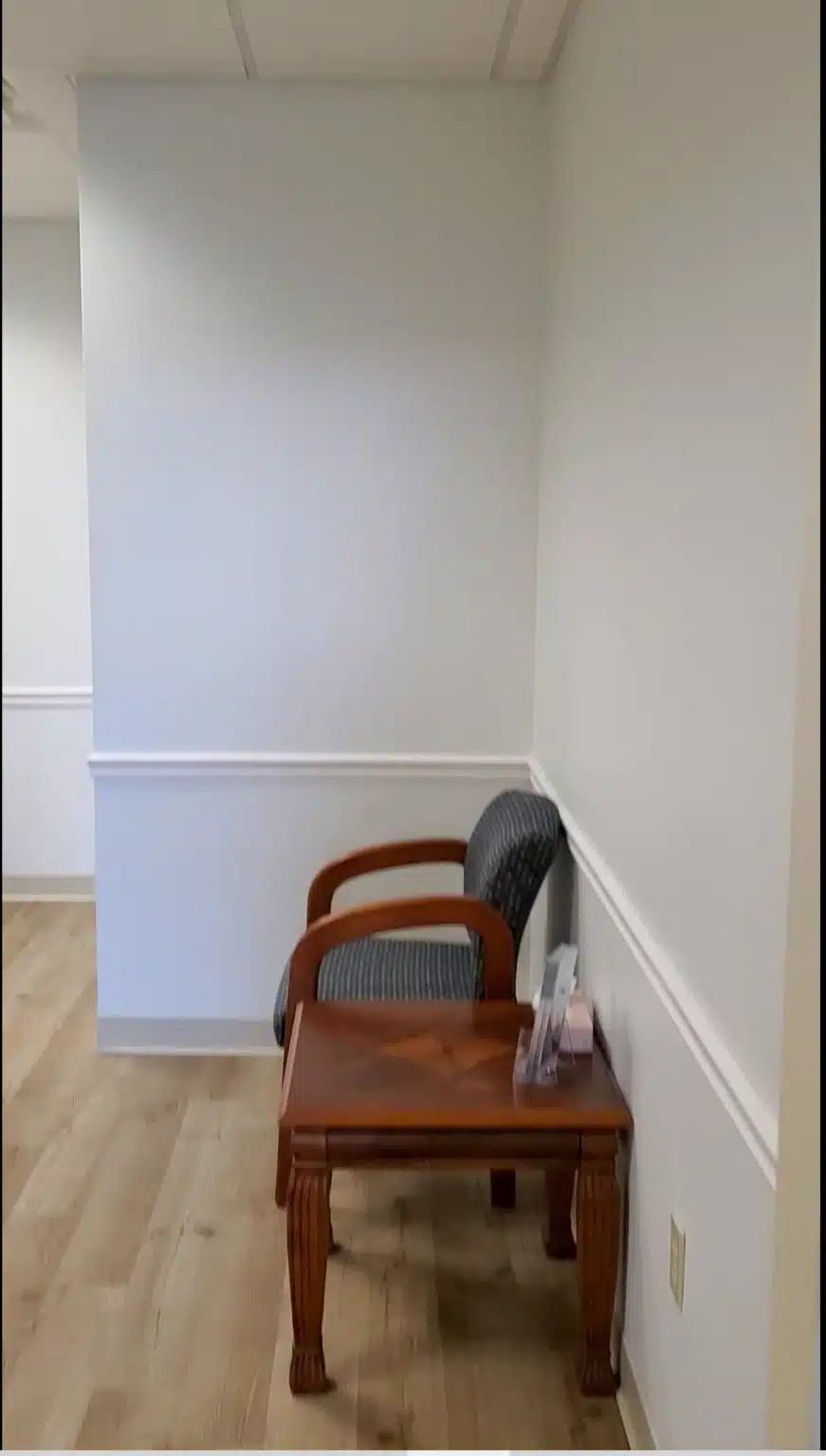 You will begin your path to wellness by checking in on the second floor. Our friendly staff will help you. 
The procedure will be painless as the machine will specify the right place.
Our Pain specialist is experienced in our minimally invasive outpatient procedures.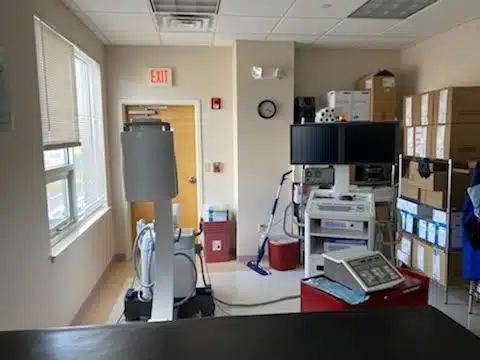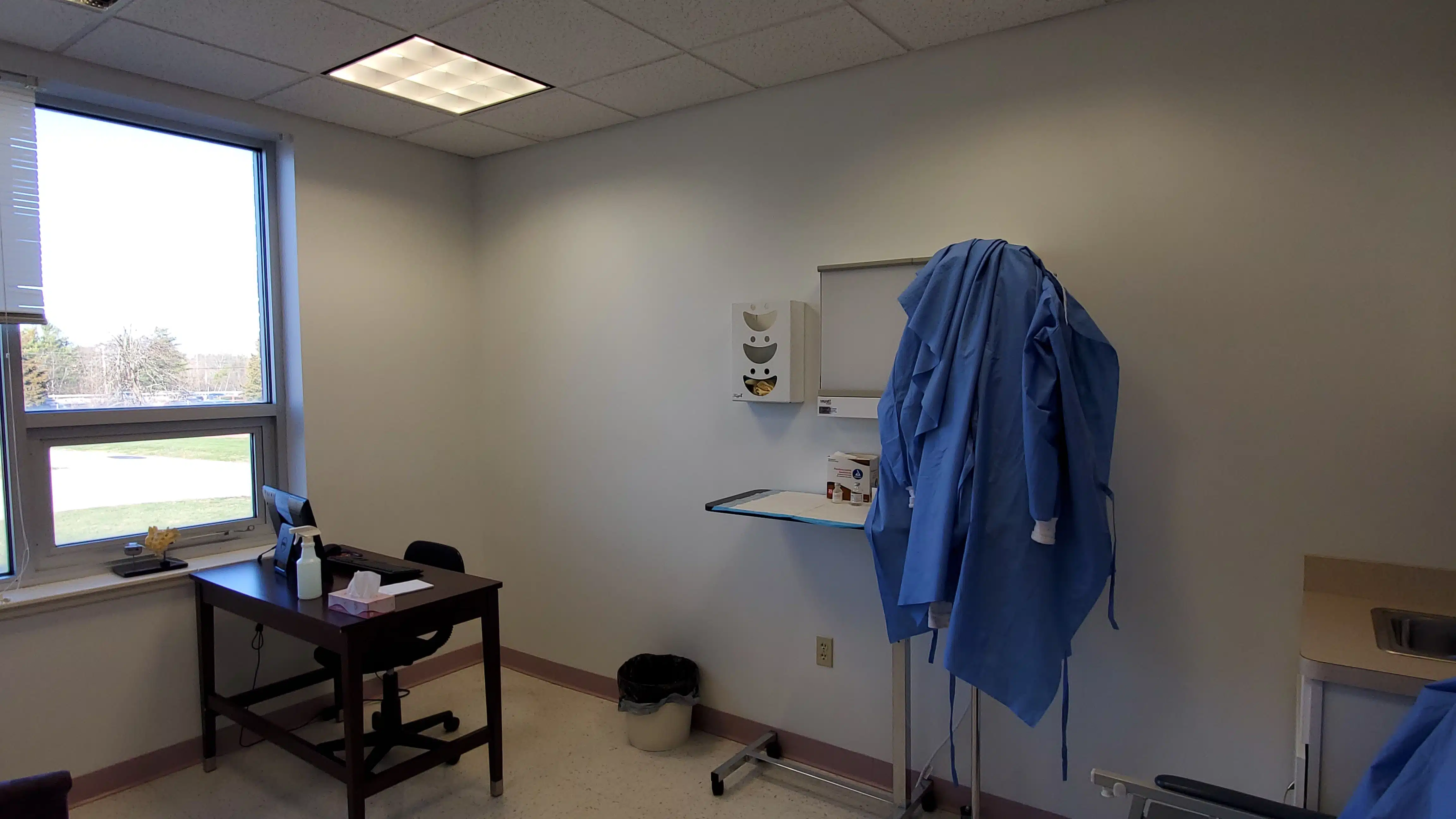 Features 3 clinical exam rooms where you will have your initial consultation and all necessary  appointments.
Pain Management Clinics in Bridgewater, MA
Bay State Pain Management Center Specializes in Minimally Invasive Spine Epidural Injections Platelet-Rich Plasma (PRP), Stem Cell Therapy, Spine Pain, Herniated Disc Disease. call (508) 4362555 or Request an Appointment Online to Schedule an Appointment with Our Expert Pain Doctor, Dr. Algendy.
Bringing Relief To improve Your life
At Bay State Pain Management, we take a comprehensive approach to treating your pain symptoms. We know that every patient is different and deserves a specific treatment plan based on their unique condition, responses to medication, injections, and physical therapy. 
If you are suffering with acute or chronic pain, our experienced doctors and staff want to help you find a way to overcome your discomfort, so you can move better and enjoy your favorite activities again.
When people think of pain management, they often assume that prescription medications are their only option if they want to find relief. At Bay State Pain Management, we want to help our patients find the best treatment for them and proudly offer alternative pain management therapies that can have a truly positive impact on your life without relying on medication. Each of our patients receives personalized attention and care, with a plan that is tailored to their individual needs.
There are many different reasons a patient may require the pain management treatments we offer at Bay State Pain Management. Under the guidance of our board-certified pain specialist Dr. Sherif Algendy, our highly-trained medical staff provide you with the understanding and information you need to make informed decisions regarding your treatment and care. We believe in addressing the root cause of your condition while bolstering the body's natural rejuvenation processes, so you can heal from within.
The compassionate physicians at Bay State Pain Management have helped many patients overcome pain symptoms caused by a wide range of chronic issues including spinal fractures, neuropathies, fibromyalgia, cervical radiculopathy, spondylolisthesis, cancer pain, postherpetic neuralgia, chronic pelvic pain, and many other conditions. No matter what the underlying cause of your pain is, the experienced professionals at Bay State Pain Management can appropriately diagnose and treat your condition in an office that is designed to be efficient and welcoming. We strive to reduce wait times by contacting insurance companies daily in order to obtain pre-approval, so we can get you started on an effective treatment plan as quickly as possible.
We know there is a lot to think about when you consider where to receive treatment for your pain. Bay State Pain Management offers a comprehensive range of cutting-edge therapies at both of our locations in Bridgewater and Norfolk, so you can benefit from the most advanced pain management techniques available. We proudly offer facet joint injections, platelet rich plasma (PRP) therapy, and stem cell treatments that can help your body heal from the inside out. We also administer steroid injections, celiac plexus block injections, and can perform minimally invasive procedures such as discectomy for herniated discs, radio frequency neurotomy, and spinal cord stimulator implants.
In addition to providing our patients with access to the best pain management technology and techniques available, Bay State Pain Management is dedicated to helping our patients address the emotional toll that chronic pain can have. We organize support groups that help our patients connect with others who understand the difficulties of living with chronic pain. At our practice, there is no reason for you to feel isolated or alone. We invite you to share your journey with others who know first hand what it is like to struggle with everyday tasks as you work to relieve your chronic pain.
If you or a loved one is suffering from chronic pain and looking for answers, contact Bay State Pain Management. We offer comprehensive treatment and support for patients with many different pain disorders and want to help you find freedom from pain, so you can enjoy your life to the fullest. We  accept all major insurances including BMC, BCBS, Mass Health, Tufts, and Medicare. Call us today to schedule your first appointment.
Do you suffer from chronic pain that is affecting your everyday life and limiting you to what you can do? Do you believe the only way to alleviate this pain is through surgery or medication? Our board-certified doctor at Bay State Pain Management will evaluate your chronic pain and help you feel better through minimally invasive pain management techniques.
At Bay State Pain Management we have a comprehensive approach to pain management. Every patient has a specific treatment plan based on their specific condition, responses to medications, injections, and physical therapy.
Call today to schedule an appointment. Our pain clinics are conveniently located in Bridgewater,  MA. Our open hours are Monday through Friday from 8 am to 3pm