Effective January 1, 2016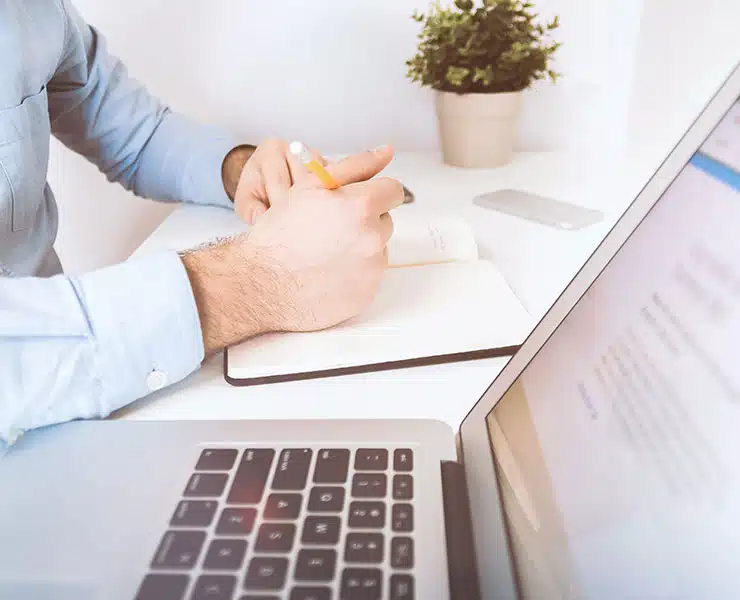 Terms of Use at Bay State Pain Associates in West Bridgewater & Norfolk, MA. Welcome to Baystate Pain Management. A website funded, managed and operated by Baystate Pain Management. Please read this visitor agreement. As our website evolves, we may change the contents of this site and modify the terms of this agreement. By visiting our site, you agree to abide by the terms of this user agreement.
Privacy Policy
Your privacy is important to us. To better protect your privacy we provide this notice explaining our online information practices and the choices you can make about the way your information is collected and used. To make this notice easy to find, we make it available through the About section of our websites and at points where personally identifiable information may be requested.
Use of this Information
The information on this site is for educational purposes only and is not intended as a substitute for medical treatment by a health care professional. This site provides information about Baystate Pain Management and how to access our doctors, facilities and services. Because of your individual needs, you should consult your personal doctor to determine the appropriateness of the information for your situation. Advertising is not a source of funding for this site.
Confidentiality and Privacy
We are committed to protecting the privacy of our visitors. However, due to the nature of Internet communications, it may be necessary for system support personnel to view communications and logs of activities as a part of their responsibilities. We may gather information to monitor our effectiveness in providing health information, to answer consumer questions and to improve the site. This regular monitoring does not provide us with personal information such as names or addresses of users. Only non-confidential and non-proprietary information should be transmitted to the site by electronic mail or otherwise.
Accuracy and Completenes
Due to constant advances in technology and medicine, you are encouraged to confirm the information on our site with other reliable sources. Corrections and additions will be made as allowed by the availability of time and resources.
Although care has been taken in preparing the information contained in this site, all material that is provided here or could be reached by using this as a starting point is supplied "AS IS" without warranty of quality or accuracy of any kind. Neither the Regents of the University of California, Baystate Pain Management nor any author contributing to this site is responsible for any errors or omissions in any information provided or the results obtained from the use of such information.
Our health-related information is derived from our Baystate Pain Management doctors and health experts. Health-related information posted on the site has been reviewed and approved by our doctors.
The views and opinions of the document authors do not necessarily state or reflect those of the Regents of the University of California, Baystate Pain Management or its affiliates.
Links to Other Sites
Links to other Web sites are provided as a service to our users and do not imply endorsement by Baystate Pain Management. Baystate Pain Management is not responsible for the content of these websites.
Legal Compliance
You are prohibited from posting or transmitting any unlawful, threatening, libelous, defamatory, obscene, scandalous, inflammatory, pornographic or profane material, any proprietary information belonging to others, or any material that could constitute or encourage conduct that would be considered a criminal offense, give rise to civil liability or otherwise violate any law.
In the course of monitoring individuals improperly using this system or in the course of system administration, the activities of authorized users also may be monitored. Anyone using this system expressly consents to such monitoring and is advised that if such monitoring reveals possible evidence of unlawful or criminal activity, Baystate Pain Management may provide the evidence from such monitoring to law enforcement officials or the administrators of systems providing the user's services.
Copyright
You may download material from the site for non-commercial, personal use as long as you also retain all copyright and other proprietary notices contained on the materials. You may not use, modify, make multiple copies of, distribute or transmit the contents of the site for any public or commercial purposes without the written permission of Baystate Pain Management
Have Questions? Call us to learn more about our Terms of Use at Bay State in West Bridgewater, MA
Web Data
We use non-identifying and aggregate information to better design our website through analytics. For example, we may determine that X number of individuals visited a certain area on our website, or that Y number of men and Z number of women filled out our registration form, but we do not disclose anything that could be used to identify individuals.
Finally, we never use or share the personally identifiable information provided to us online in ways unrelated to the ones described above without also providing you an opportunity to opt-out or otherwise prohibit such unrelated uses.
Our Commitment To Data Security
To prevent unauthorized access, maintain data accuracy, and ensure the correct use of information, we have put in place appropriate physical, electronic, and managerial procedures to safeguard and secure the information we collect online.
How To Contact Us
Should you have other questions or concerns about these privacy policies, please call us at (508) 4362555
Pain Management Clinic in Bridgewater & Norfolk, Massachusetts
Your comfort is our Pain Management Doctor priority
We can Help with Personalized Pain Treatment
At Bay State Pain Associates, We provide fast effective COMPREHENSIVE approach for pain management. 
Pain Management Clinic is a physician-owned interventional pain management center under the medical direction of Sherif Algendy, MD, an interventional pain anesthesiologist.
We use our superior academic knowledge to treat a wide range of health issues.
Highly Successful in Reducing Back, Hip, Knee Pain & More. Pain Relief from back pain, neck pain, sciatica, herniated discs, joint pain and more. 
Bay State Pain Associates assembled an outstanding team to ensure that you receive a state of the art care with the latest technologies in West Bridgewater, MA. We strive to offer same-day diagnosis and interventional treatment for pain relief. 
Our staff is always a familiar face ensuring consistency of care.
At Bay State Pain Management we are always available to take care of your personal needs.
Bay State Pain Management Associates Specializes in Minimally Invasive Spine Epidural Injections Platelet-Rich Plasma (PRP), Stem Cell Therapy, Spine Pain, Herniated Disc Disease. Schedule an Appointment with Our Expert Pain Doctor, Dr. Algendy.Pain Care for Stress-free Living & Happy life