Pain Clinics In Norfolk, MA
Pain Clinics In Norfolk MA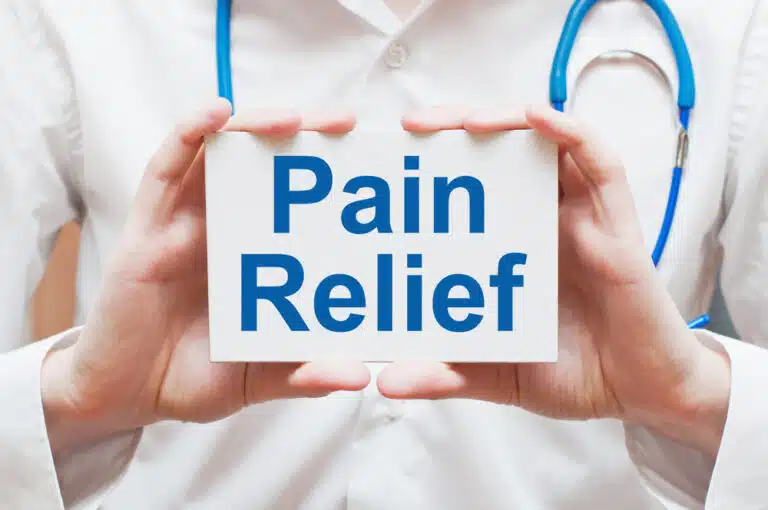 Pain is an issue that plagues many Americans on a daily basis, whether from a chronic condition or an acute injury. In some cases, the person can't function as normal. However, there is hope that doesn't consist of a potentially addictive medication or surgery. Bay State Pain Management Clinic, serving West Bridgewater, MA and the general vicinity, offers treatments like stem cell therapy, platelet-rich plasma (PRP) injections, and epidural injections that help manage pain without serious risks.
What is a pain management clinic?
Pain doctors often operate in a clinic setting. While it may appear to be a standard doctor's office, most pain clinics are designed to facilitate a comprehensive, team-based approach to patient care. We understand that coordination between diagnosis and therapeutic providers is essential to maintaining a holistic approach to your treatment plan. At a pain clinic, doctors of varying disciplines can work together to provide a whole-body approach to care. At Bay State Pain Management Clinic, we provide an all-inclusive approach to your treatment by providing personalized attention and strategic care that will address the root cause of your pain condition. We understand that your body is not like anyone else's, and you deserve pain management options that are tailored to address your unique needs, so you enjoy the best and most complete relief from your pain.
What makes a pain management doctor different from other physicians?
A pain management doctor is an experienced physician who has undergone specialized training to help them understand the precise needs of patients who experience chronic and acute pain. They understand the evaluation, diagnosis, and treatment options necessary to help patients who experience discomfort and pain. While many physicians may be able to offer a basic level of care for patients with pain symptoms, a pain management doctor can offer long-term treatment protocols and management strategies that will offer long-lasting improvement. If you are seeking treatment therapies that can heal your body from within rather than relying on pain medication, a pain management doctor is your best option for finding the right treatment for your exact situation.
What types of conditions can a pain management doctor treat?
A pain management doctor can treat a wide variety of conditions. Some of the most common diseases and injuries addressed by a pain management doctor include arthritis, fibromyalgia, sciatica, nerve pain, joint issues in the hips and knees, chronic migraines and headaches, as well as pain caused by injury or accident. At Bay State Pain Management, we provide extensive services for patients with a wide range of conditions and injuries because we believe that no one should suffer with chronic pain. If you are struggling with tendon injuries, osteoarthritis, or lower back pain, we can work with you to devise a comprehensive treatment plan that will effectively target and address the underlying cause(s) of your pain, so you can move forward with your life.
About Our Approach
We specialize in pain management. Our approach revolves around natural means of reducing pain in our patients. Each individual who walks through our door gets an individualized treatment pain consisting of one or more treatments. We help our patients improve their quality of life without the need for possibly addictive medications, invasive procedures that require downtime, or treatments that cause harmful side effects.
Conditions We Treat
We do address the needs of patients who have pain as a result of the aging process or just generalized pain from their daily lives. In addition, we treat patients who have pain in various regions of the musculoskeletal system from either an injury or chronic condition. Some examples of issues that we treat include the following:
Sciatica and other forms of back pain
Fibromyalgia
Knee pain
Hip pain
Neck pain
Arthritis
Treatments We Offer
One treatment we utilize is PRP injections. We draw a few tubes of blood. Using a centrifuge, we separate the different components of your blood. Then, we acquire just the platelets and some plasma and inject them into your body where you're experiencing pain. It helps relieve pain by releasing growth factors in the injured or diseased tissue. The growth factors heighten the number of reparative cells your body produces. The injections accelerate the healing process while improving function and reducing pain.
Another treatment we use is stem cell therapy. This treatment consists of us injecting stem cells into the region of your body where you're having pain. The cells don't have a designated job, so they end up becoming the same cells as the ones around them. They replace diseased or damaged cells. Most commonly, we use them to treat joint-related pain in the hips, knees, shoulders, ankle, or elbow.
We may also administer epidural steroid injections. These injections consist of a steroid we inject into your back. It helps relieve inflammation and reduces pain at the same time. We use it for either back or leg pain. In order to target your pain, we inject the medication into the epidural space in your back. This area is in between the spinal cord and the vertebrae.
What to Expect at Your First Appointment
The first portion of your appointment is comprised of you speaking with one of our professionals regarding your medical history. We ask you questions regarding whether you've had any surgeries, diagnoses, or injuries. Additionally, we inquire about any medications you currently take as well as any allergies.
The next portion of your examination consists of us evaluating the area where you have pain. At this point, we may use computed tomography (CT) to get an image of the inside of your body. Once we understand more about your issue, we'll devise a treatment plan customized for your needs, possibly with more than one treatment. We'll also provide you with education to help you recover and prevent injuries in the future.
If you live in the Norfolk, MA area and are seeking comprehensive pain management at a clinic you can trust to deliver powerful treatment options, contact Bay State Pain Management today to schedule an appointment.