Fighting Inflammation diet
Following a diet packed with foods that lower the markers of inflammation in our bodies can lower our risk for an early death. If you're hoping to live a long and healthy life, you might want to embrace an anti-inflammatory diet.  The study followed people for 16 years, and those who stuck with a mostly anti-inflammatory diet had an 18 percent lower risk of all-cause mortality, 13 percent lower risk of dying from cancer, and 20 percent lower risk of dying from heart disease. 
What is an anti-inflammatory diet?
It is a kind of diet that focuses on foods high in nutrients especially antioxidants that have been tied with lowering the markers of inflammation in our bodies.
An anti-inflammatory diet is basically an "on-trend term that describes established recommendations for eating healthy." anything that's "nutrient dense" with "a lot of vitamins and minerals and color, from a natural source" would be an ideal component of this diet.
However, an anti-inflammatory diet isn't just about what you eat, but what you don't eat.
Foods high in salt, saturated fat, sugar, and refined carbohydrates should be limited or avoided.
when these kinds of foods are consumed in excess they're linked to higher markers for inflammation — which is tied to almost every kind of chronic disease — and presents a greater risk for cancer and diabetes.  Inflammation is a complicated process that even the most knowledgeable scientists don't completely understand. But there is some research to support that eating recommended amounts of foods like fruits, vegetables, healthy fats, and whole grains can reduce risk for chronic diseases that have an inflammatory component, such as cardiovascular disease, type 2 diabetes, and some types of cancer. 
So, what makes these foods so inherently healthy? "Primarily, it's the antioxidants. Omega-3 fatty acids are antioxidant and anti-inflammatory, but it's better… in whole form than in a supplement. Fruits and vegetables are packaged nuggets of antioxidants and anti-inflammatories," . "Our ancestors ate a primarily plant-based diet that was completely unprocessed, [and] that's what, evolutionarily, we are supposed to be eating for good health."
There seems to regularly be a steady stream of research pointing to some new food to avoid and diet to adopt.
Unhealthy options at the grocery store are  truly just one small piece of the why-we-eat-the-way-we-do puzzle. 
"Sticking with fresh options will always minimize consumption of processed foods. You also can try to avoid frozen meals and pizzas, snack-type items, and quick cook items". "Keep in mind, however, that things like sugar, or even some red meat options can contribute to inflammation when eaten in excess, so even when you avoid processed foods, that may not be enough to truly fit into an anti-inflammatory diet."
it's tough to ignore that many of the recommended foods on an anti-inflammatory diet are often more expensive than less-healthy options. "It's disappointing to see that an apple can cost more than a box of cookies, and that olive oil, nuts, and fish can take up a significant part of a grocery budget. "But there are strategies you can use to eat well without emptying your bank account, including buying frozen fruits and vegetables, which are just as high in nutrients as fresh versions, focusing on plant-based proteins like beans, lentils, and soy protein, buying foods in bulk, and keeping an eye on how much you're getting takeout or eating at restaurants.
Fighting Inflammation, the Body's Hidden Killer
Foods to avoid: The following foods can increase inflammation in some people:
Refined carbohydrates, such as white bread and pastries fried foods, such as French fries red meat processed meat, such as hot dogs and sausage If you're trying to reduce fight inflammation, try to reduce your intake of these foods. You don't have to completely eliminate them, but try to eat them only occasionally.
Sugary beverages: Sugar-sweetened drinks and fruit juices
Refined carbs: White bread, white pasta, etc.
Desserts: Cookies, candy, cake, and ice cream
Processed meat: Hot dogs, bologna, sausages, etc.
Processed snack foods: Crackers, chips, and pretzels
Certain oils: Processed seed and vegetable oils like soybean and corn oil
Trans fats: Foods with partially hydrogenated ingredients
Alcohol: Excessive alcohol consumptionR
Foods That Reduce Inflammation
There's truth to the adage "you are what you eat." It's especially relevant when managing inflammation and reducing swelling in your joints. While some foods can make things worse, there are plenty of tasty anti-inflammatory foods that can ease swollen joints, finger pain, and even symptoms of rheumatoid arthritis (RA).
Salmon
Fatty fish like salmon provides "a hefty dose of both EPA and DHA, which are two powerful omega-3 fatty acids that can reduce inflammation and lower risk for cancer, heart disease, asthma, and autoimmune diseases.
Red meat has earned its bad reputation for a reason. It's higher in cholesterol and salt, which can trigger inflammation. To get your protein, switch to fish — like salmon, snapper, tuna, cod, halibut, and bass — that are high in omega-3 fatty acids, which also help to reduce inflammation.
Beets
Kale
Tofu
Tomatoes
Berries
Berries are small fruits that are packed with fiber, vitamins, and minerals.
Although dozens of varieties exist, some of the most common include:
strawberries
blueberries
raspberries
blackberries
Berries contain antioxidants called anthocyanins. These compounds have anti-inflammatory effects that may reduce your risk of disease (2Trusted Source, 3Trusted Source, 4Trusted Source, 5Trusted Source, 6Trusted Source).
Your body produces natural killer cells (NK cells), which help keep your immune system functioning properly.
In one study in men, those who consumed blueberries every day produced significantly more NK cells than those who did not (5Trusted Source).
In another study, adults with excess weight who ate strawberries had lower levels of certain inflammatory markers associated with heart disease (6Trusted Source).
Blueberries get their bright blue pigment from a class of antioxidants called anthocyanins, which fight inflammation. "Studies suggest that increased blueberry consumption not only reduces oxidative stress, but also increases anti-inflammatory cytokines and natural killer cell counts
Almonds
Tart Cherries
Garlic
Extra-Virgin Olive Oil
Nuts
Between meals, try nuts. Some great choices include:
They're also high in omega-3 fatty acids and make a great snack. Sunflower seeds also share some of these nutty benefits.
Fruits
Herbs
Chocolate
Tea
High fiber foods
Onions
Beans
Avocado
Broccoli
Peppers
8 Foods That Help Relieve Stress
Food can help reduce stress, but not the way you may think. Stress and eating often go together, but so-called comfort foods can actually make you feel worse. That's because they slow you down and lower your ability to cope. The stress hormone cortisol triggers powerful cravings for these types of foods. But there are plenty of other foods that reduce stress more effectively. Here's how to make anti-stress food choices that relieve tension and help you deal with life's challenges.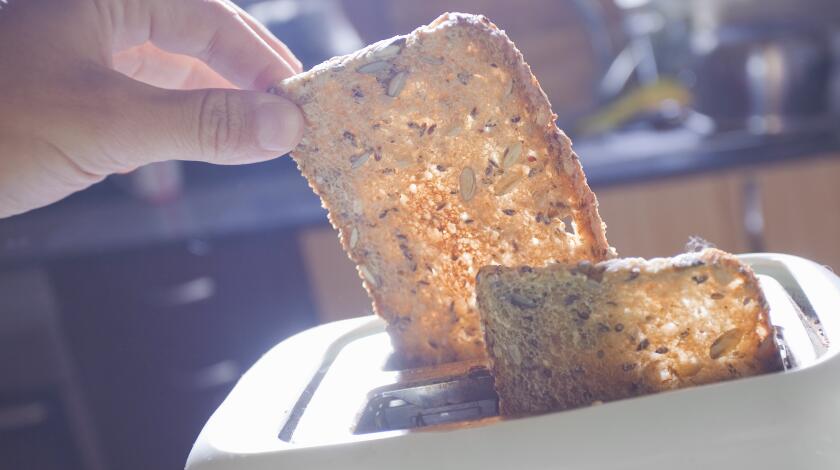 1. Whole grains and veggies help your mood as well as your body. Complex carbohydrates, such as whole grains and vegetables are good foods for stress relief. They can help your brain tell your body to make more serotonin, an anti-stress hormone that calms us and makes us feel good. It also helps stabilize blood pressure, which may rise in reaction to stress. An added effect of whole grains and vegetables is they even out your blood sugar, which will have a soothing effect and help regulate your appetite.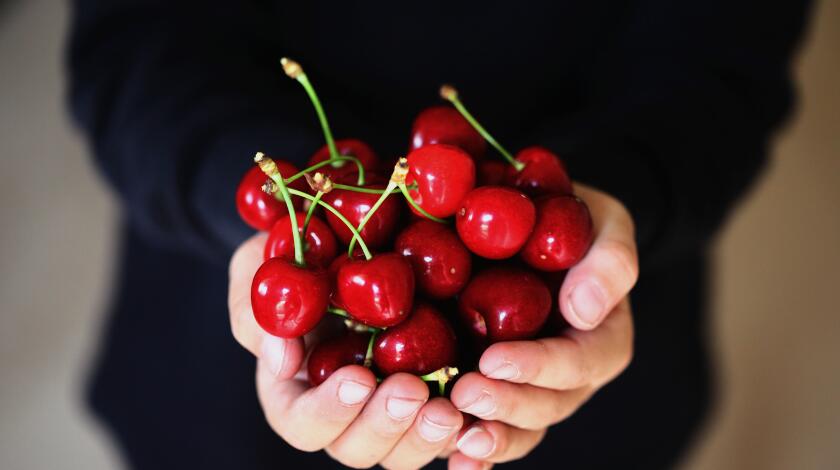 2. Antioxidants in fruits and veggies can counteract the effects of stress. Antioxidants are nutrients that boost your immune system. Stress depletes antioxidants by making it harder for your body to absorb them. If your immune system suffers, you will be more prone to illness. To counteract the effects of stress, eat foods high in antioxidants, including apples, prunes, sweet cherries, berries, and plums. You can also find antioxidants in kale, beets, broccoli, artichokes and spinach. Other good sources are pinto, red, black and kidney beans.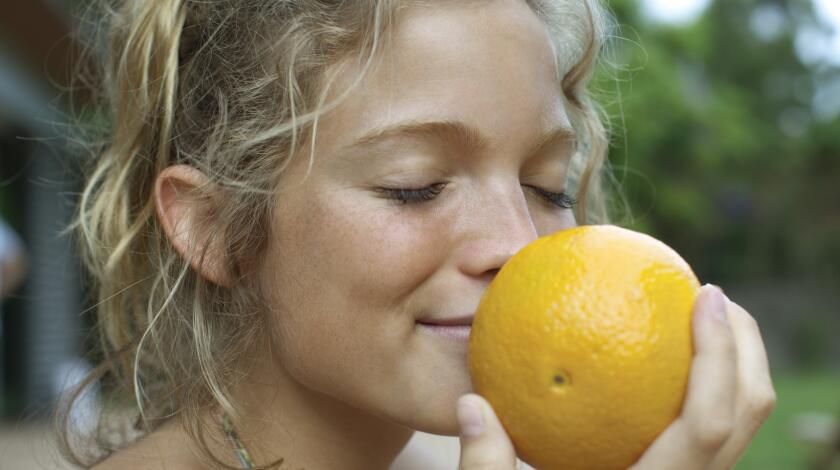 3. Look for vitamins B and C in your diet. High amounts of vitamin C can help with more than the common cold. It can also lower your stress hormones and blood pressure levels, both of which can spike in difficult situations. You probably know oranges have lots of vitamin C, but strawberries and grapefruit are good sources too. For vegetables, think kale, red peppers, Brussels sprouts, and broccoli. And keep an eye out for foods rich in B vitamins, like avocado and almonds, which can raise serotonin and dopamine levels. Those hormones can help you feel calm and content.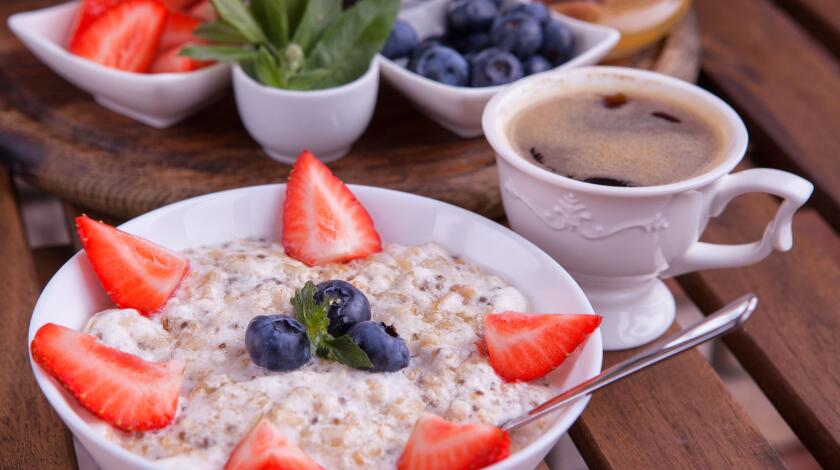 4. Reduce stress with a bowl of oatmeal or a cup of yogurt. Oatmeal is a "twofer": It can reduce stress hormone levels and boost serotonin production, which produces a feeling of calm. Fermented foods like yogurt, pickles (not made with vinegar), and sauerkraut can be high in probiotics, which have been linked to stress relief. Researchers are studying probiotics as a treatment for anxiety, depression, and social anxiety. The theory is called the "brain-gut axis," because up to 95% of your serotonin receptors are in your digestive tract rather than your brain. So, go with your gut and eat something healthy that will make you feel good too.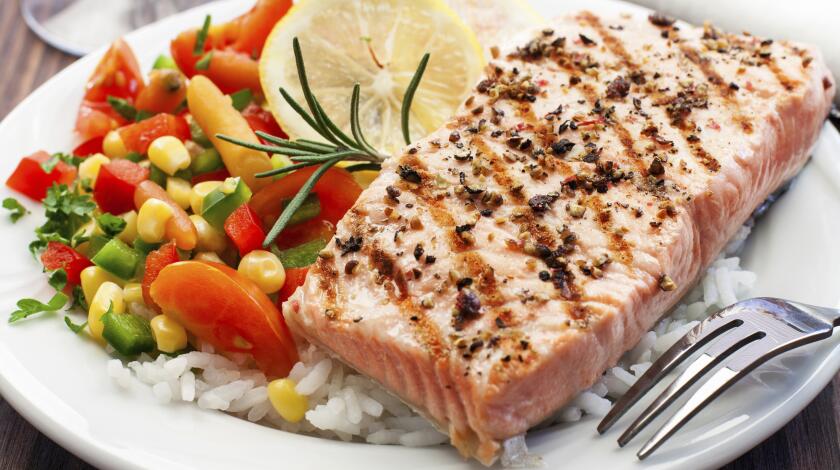 5. Try a dinner of salmon, edamame, and leafy greens. The secret ingredient in this meal is the magnesium. Magnesium is a mineral that can help you avoid headaches and fatigue, which can make it harder to cope with stress. It's also good for premenstrual syndrome (PMS). In older people, magnesium may improve sleep quality, which is also an important tool for handling stress. Zinc is another mineral that has been associated with lower anxiety. You can find it in cashews, egg yolks, liver, and oysters.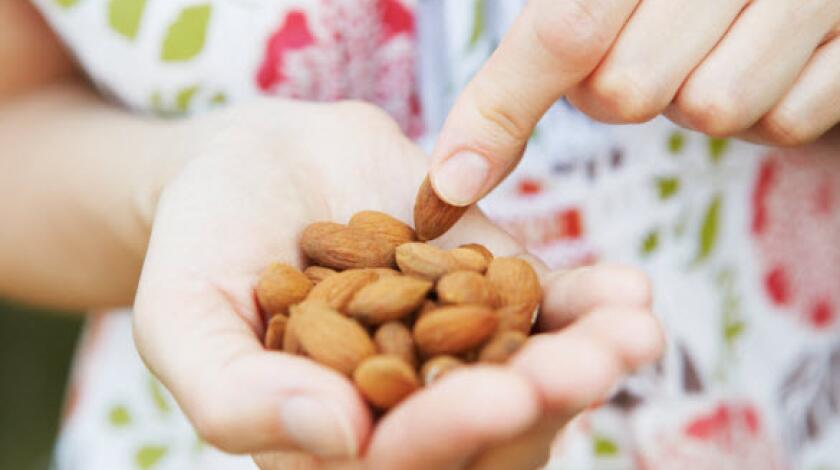 6. Grab a handful of nuts or seeds for stress relief. Pistachios, flaxseeds, walnuts and almonds are among snack-type foods that reduce stress. These stress busters have high levels of omega-3 fatty acids, which have been shown to reduce cortisol surges set off by stress. A study of medical students showed omega-3s may help reduce anxiety. If it works for doctors-in-training in stressful environment, a handful of almonds might work for you too.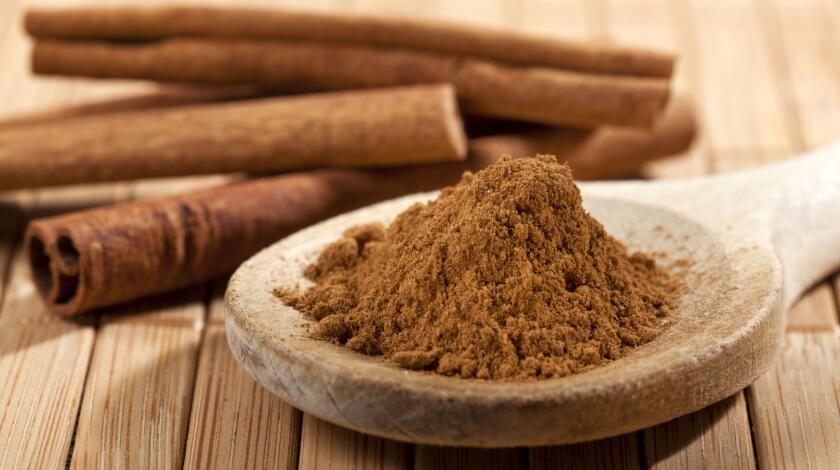 7. Spice things up to bring stress down. Turmeric is a spice that has antioxidant and anti-anxiety properties. It contains an ingredient called circumin, which is known to lower cortisol levels. Ginger contains the antioxidant gingerol, which may also dampen inflammation that comes with stress. Some evidence suggests cinnamon, an antioxidant and anti-inflammatory, can help lower blood pressure. That's good news for your heart, which beats faster and harder in response to stress.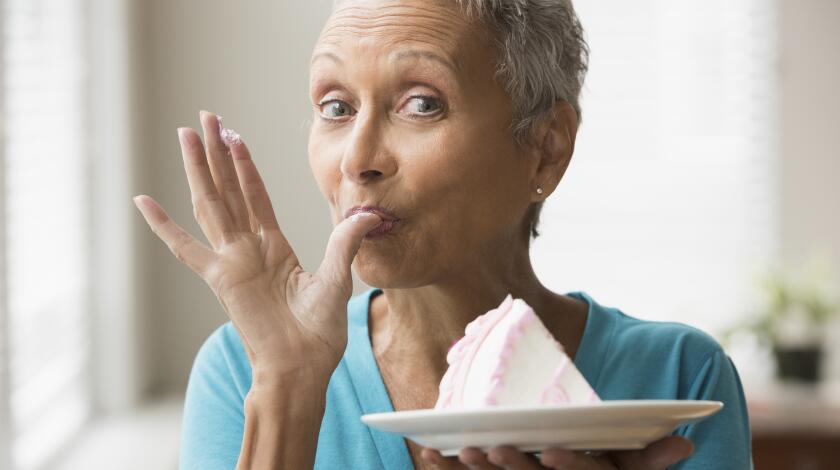 8. Sometimes it's what you don't eat that can help relieve stress. Sugar is number one on the list of foods to avoid if you are under stress. The problem is sugar is a simple carbohydrate, rather than a complex carb like fruits and vegetables. That means it moves quickly in and out of your bloodstream and, as it moves out, you crash. As you start to feel tired and lethargic, you might eat more to get your energy back up. Eating more food can make you feel full and tired—and susceptible to pressure. A blood sugar roller coaster isn't good for stress. It's better to keep things on an even keel.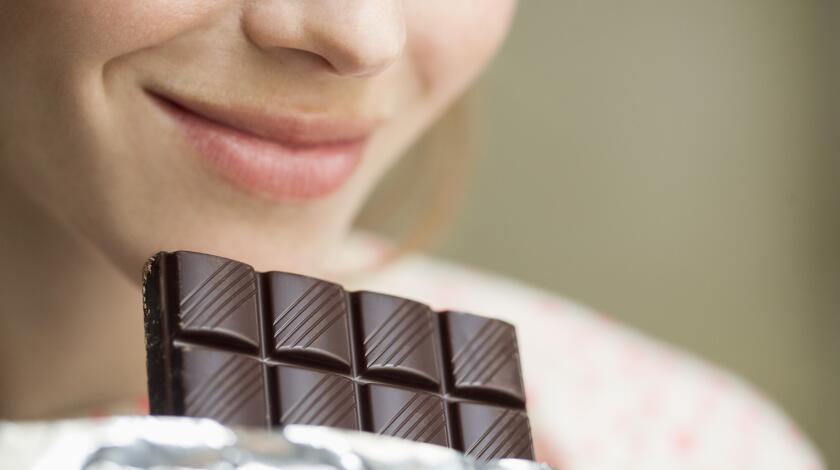 9. And the eighth stress buster you've been waiting for…Chocolate not only satisfies your taste buds, it helps minimize feelings of stress by lowering your response to it. Researchers found that eating chocolate can help people who suffer from anxiety. Those who ate 40 grams of chocolate a day for two weeks reported less stress at the end of the period. The effect was more pronounced in women than men, and both dark and milk chocolate were equally effective. The response appears to correspond to the cocoa solids rather than the sugar in the candy. So, in reasonable amounts, enjoy.