Pain Management Specialist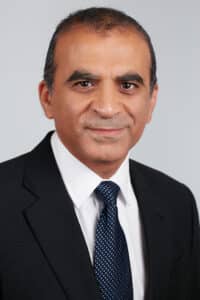 "It is very important for me to understand my patients' symptoms and how their pain is affecting their lives. Placing myself in their shoes and listening to them leads me to suggest the best approaches for true, customized pain relief and control."
Dr Algendy has 20 years of experience in Pain Management and is board certified in Anesthesiology and in Pain Medicine.
Dr. Algendy had his residency in Anesthesia and Pain management at University of Miami Jackson Memorial Medical Center.
He had his fellowship training at , New York Prespyterian Hospital, Cornell University, Colombia University, Memorial Sloan-Kettering Cancer Center, and the Hospital for Special Surgery in New York.
His special interests include: Minimally invasive spine techniques, Spinal cord stimulation treatment, Percutaneous disc decompression, endoscopic diskectomy for bulging disc disease. 
Dr. Algendy has extensive experience in: 
Spine injections,
Radiofrequency ablation,
Kyphoplasty for vertebral compression fractures.
Spinal cord stimulation for intractable back 
Occipital neuromodulation for certain types of headaches and migraine.
Botox injection for migraine headaches.
PRP 
Stem Cell Thearpy.